---
Last week I posted a review of Chapter 2 of Norman Doidge's book, The Brain's Way of Healing.  The chapter was titled "A Man Walks Off His Parkinsonian Symptoms:  How Exercise Helps Fend Off Degenerative Disorders and Can Defer Dementia."  It mostly concerns a man in South Africa who came down with Young Onset PD in his thirties, but eventually was able to greatly reduce the physical symptoms of PD and stop taking PD drugs by walking strenuously for an hour three times a week.
Lo and behold:  This week I read about another Parkie who is walking…walking 2,500 miles from Tybee Island, Georgia (on the east coast of the USA), to San Diego, California (on the west coast) to raise awareness of Parkinson's disease and funds for the Michael J. Fox Foundation.
Bill Bucklew was diagnosed with Young Onset PD at age 43.  He is not taking the diagnosis lying down!  Every day he walks the equivalent of one and a half marathons, talking to people about PD and raising over $95,000 for the Fox Foundation.
Here's the link to the news story w/ video.  I can't seem to embed the video on my site, but if you watch it you'll also see a cameo of Beverly Ribaudo, otherwise known at Yuma Bev, who's had PD for 20 years and has written a funny book, and funny songs, about it.
---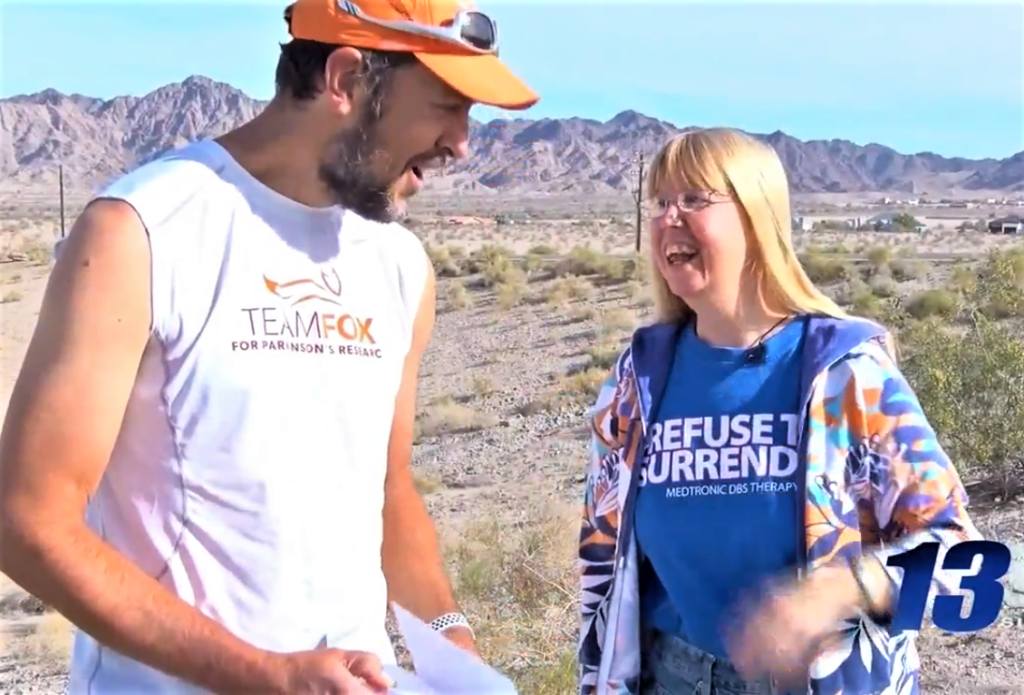 ---
You can also follow Bill's progress on his Facebook page.  Or donate funds on his website, Uncorked Adventures.