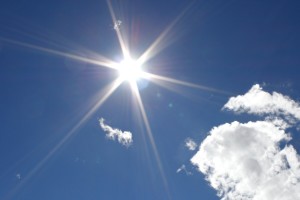 Questions are a way of knowing.  Here are Parkinson's disease questions currently on my mind:
1.  What am I doing right with my exercise routine, and what do I need to tweak?
2.  What am I doing right with my diet, and what do I need to tweak?
3.  What is "enriched environment" as it pertains to Parkinson's disease, and how do I accomplish this thoroughly?
4. Besides diet, exercise and medication, what more should I do to keep the disease from progressing and/or in retreat?
5.  How much control do I really have over the disease's progression?
6.  What's the latest on fava beans, and what's the best/easiest/most delicious way to prepare them?
7.  What are the latest research breakthroughs in preventing, halting, or curing Parkinson's disease?
8.  What is the truth about whether someone with PD can slow the progression of the disease via exercise and other "enriched environment" initiatives?  My Web researches reveal conflicting opinions.
On the one hand, the Partners in Parkinson's website says "There is no evidence that exercise affects the progression of Parkinson's disease, but regular exercise or physical therapy may help people with Parkinson's with their strength, mobility, flexibility and balance."
On the other hand, the Northwest Parkinson's Foundation has an article that states, "The brain has the capacity for neurogenesis—the development of new neuronal cells—neuropsychologist Paul David Nussbaum said. Exercise, nutrition, socialization, mental stimulation and meditation are all thought to contribute to neurogenesis. That's good news for people with Parkinson's…. This is because having plentiful neuronal connections—a 'brain reserve'—is thought to stave off the onset and progression of brain diseases like Parkinson's and Alzheimer's, Nussbaum said."
So:  Do I have some control over PD's progression or not?
9.  How worthwhile are brain training programs like Lumosity – for the general public, and for people with PD?
10.  With all the recent news linking football and boxing to an increased risk for getting Parkinson's, is anyone calling for a ban on these sports?
11.  What ever happened with stem cell research for Parkinson's?  (For a partial answer, click here!)
12.  How do you convert skin cells into stem cells that replace or regenerate the brain's neurons?
13.  Why are circadian rhythms "roughly" 24 hours and not "exactly"?