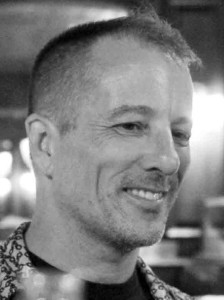 Howdy!
Hello again!
My name is Bruce Ballard.  I'm 63 years old and live just north of New York City.  I work at a public charter school in the Bronx, where I'm one of the Professional Development Specialists.  The letters "PD" have two meanings for me:  Professional Development (my job) and Parkinson's disease (my 2nd job).
I think two other things to note are:
1.  Although I was born in New York City, much of my life has been international.  May I check off the countries?
Mexico:  attended high school for three years in Mexico City.  ¡Olé!
The Netherlands:  worked in Amsterdam as a summer intern while in college.
Kenya:  served two months as a volunteer on a village project to build a maternity ward.  Best coffee ever.
South Korea:  taught English and trained teachers for five years, three of them as a Peace Corps Volunteer.
Japan:  directed a university Intensive English Program for three years in Japan's snow country.
Canada:  competed in the 1990 Gay Games.  Didn't win any races but came home with some swell T-shirts.
Mongolia:  directed a Peace Corps pre-service training program for four months.
The Marshall Islands:  same as Mongolia, only warmer weather.
Singapore, Thailand, China, Hong Kong, Taiwan, Malaysia, South Korea, Japan, Brazil, France:  took many business trips to these countries to teach corporate writing courses, train teachers, and teach languages.
Tanzania:  climbed to the top of Mt. Kilimanjaro shortly after my 50th birthday.
Spain, the Philippines, Macau, Costa Rica, Australia, England, Indonesia:  strictly vacations.
2.  I've devoted most of my professional life to studying and practicing the pedagogy known as "The Subordination of Teaching to Learning," developed by an Egyptian mathematician named Caleb Gattegno (1911-1988).  Gattegno invented astounding techniques and materials for teaching math, second languages, and first language literacy.  I first met his approach as a Peace Corps Volunteer in South Korea, then worked for Gattegno when I moved to New York.  My charter school was set up by some of his other colleagues to further his work.  To learn more about our school, click here.
A final two notes to continue this "toothsome" theme:  I'm married.  And my husband and I have two cats.