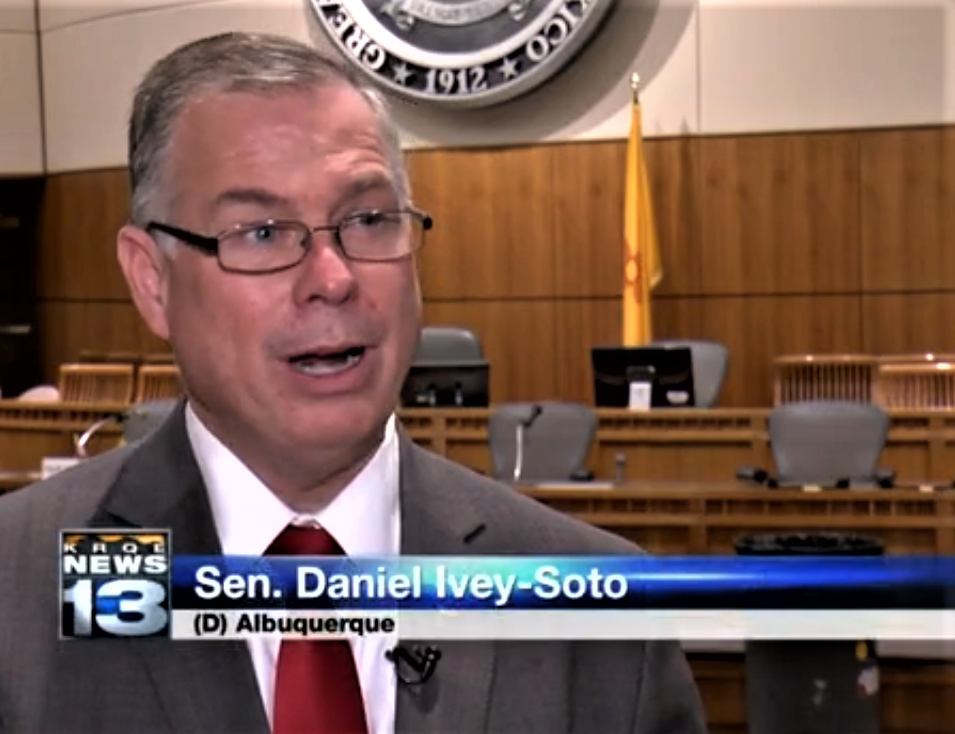 ---
The state of New Mexico made the Parkinson's news stream this week because of a possibly insensitive remark one of the state senators made about PD.  A senate committee was discussing the lack of medical facilities available in New Mexico for Parkies, and Senator Daniel Ivey-Soto said the following when describing his experience meeting with Parkinson's patients:
"By the way, I don't mean to be at all insensitive… I do have to say, I love actually talking about stuff with the Parkinson's folks, because I get all of this nodding and it feels very affirming as I'm talking."
New Mexico Governor Susana Martinez criticized Ivey-Soto for turning Parkinson's into a joke, and Ivey-Soto issued an apology.  However, at least one Parkie who was at the session, Jamie Koch, said he wasn't offended.  He said it was more important to listen to the people with Parkinson's who came to testify.
And that's where the real problem lies.  New Mexico is the fifth largest state in the USA, but also the fifth least-densely populated.  An estimated 12,000 Parkies live in New Mexico, yet there are only three neurologists who can diagnose the disease.  Patients often have to wait six to nine months for an appointment, or travel out of state.
Maybe this added publicity caused by Senator Ivey-Soto's "joke" will spur the state senate to ameliorate this ridiculous and unnecessary condition, by opening a specialized Parkinson's treatment center.
Here's the local TV news story.  You can hear some people at the hearing laughing at Ivey-Soto's wisecrack:
---
---
After I posted the link to this blog on various Facebook pages for Parkies, people left a range of comments on Facebook in response to this story.  For example:
Facebook Response #1:  "Ignorance runs rampant. Remember what RUSH Limbaugh did to Michael J Fox? I am astounded that people with Parkinson's continue to support the ugly behavior of that talk show host."
Facebook Response #2:  "No problem for me, a nodding and bobbing parkie – you have to keep smiling and cheerful (everything has its funny side!) and not be beaten down by this horrible condition. Remember, no publicity is bad publicity, and hopefully some good will follow his words."
Facebook Response #3:  "what a putz" 
Facebook Response #4:  "Dick head!"
Facebook Response #5:  "What an stupid ass….he represents NO ONE" 
Facebook Response #6:  "Droll; but not hurtful…" 
Facebook Response #7:  "Dumbass remark!!"
Facebook Response #8:  "The closest Movement Disorder Specialists are a minimum of 180 miles away, the one I see is 240 miles one way." 
Facebook Response #9  "At least the message may get through for a better outcome."