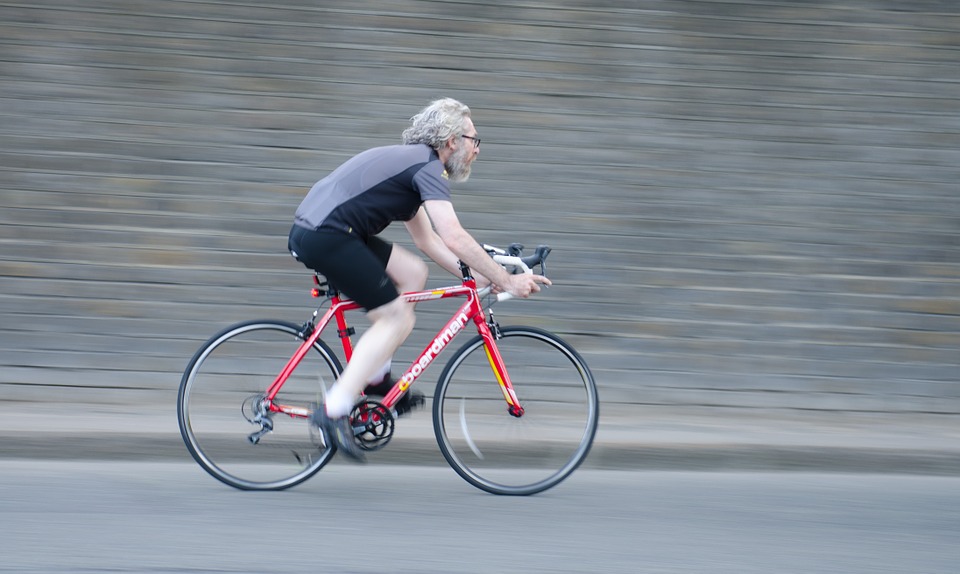 ---
A friend, Bill Harwood, just sent me this article about how riding a bicycle can improve your life as a Parkie.
The basic facts:
– You get the most benefit by pedaling faster than you're used to.  Sometimes this is done on a tandem bicycle where your partner keeps the pace at a fast and furious level.
– Users report that their PD symptoms dissipate.  "A month later while walking her dog, she noticed that both of her arms were swinging freely, her head was fully rotating, and she wasn't shuffling anymore—both of which seemed impossible just 30 days prior."
– The social component is an added benefit.  When I think of Parkinson's as a "movement disorder," I sometimes feel that it means I'd prefer not to move out the front door of my house and get involved with people.  Joining a biking group, or taking spin classes at your gym, makes you interact with other like-minded folks.
– The side effects are terrific.  You lose weight, feel great, and, for some people, are able to cut back on your medications.
For one of my previous posts about biking, click here:  click!
Thanks, Bill!
(This photo below shows Bill; the photo above is a freebie from Pixabay, the free-to-download photo site.)